tungsten carbide tips for HPGR cement equipment
Application of Tungsten carbide tire studs/carbide tire pins/carbide tire stud spikes
High Pressure Grinding Roller is an energy-efficient crushing equipment of new technologies, widely used in grinding cement clinker,limestone,bauxite,iron ore.. High performance of carbide stud extends the life of High Pressure Grinding Roller. Zhuzhou Mingri provide quality carbide studs with good wear resistance and high compressive strength, can satisfy the requirements of different conditions.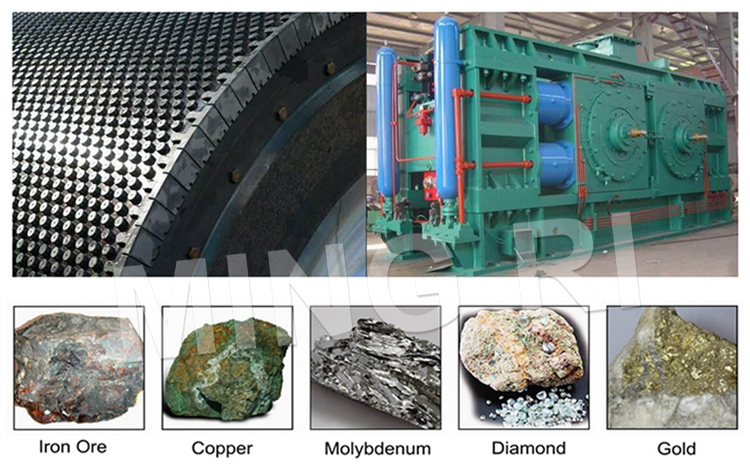 Our Advantages:
1.Hemispherical top, protect the studs from being destroyed by stress concentration.
2.Round edges, protect the stubs being damaged during production, transportation, installment and using.
3.HIP sintering ensure good compactness and high toughness for the products.
4.Special technology to eliminate the surface stress after surface grinding, and increase the surface hardness at the same time.
5.Grease used on surface of the products to avoid oxidization.
Grades below are exclusive grades we developed for rolling machine. Good wear resistance and high strength are suitable for metal smashing with high working efficiency. Lifetime of carbide stud is over 8000-10000 hrs iron ore and 25000hrs for cement.
Grades of Tungsten carbide tire studs/carbide tire pins/carbide tire stud spikes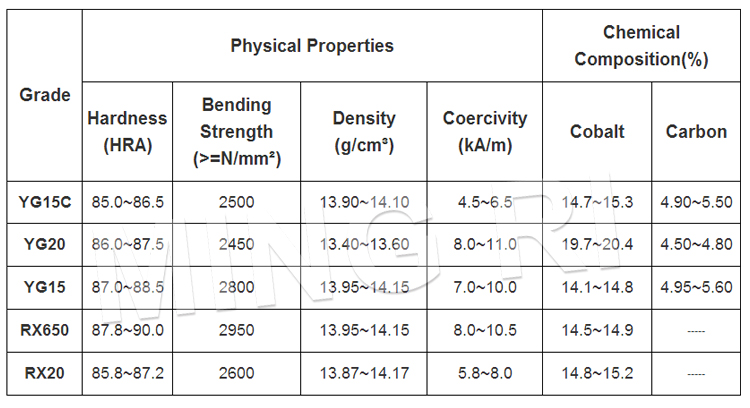 Other grades may be offered by customers' requirements.
Pictures of Tungsten carbide tire studs/carbide tire pins/carbide tire stud spikes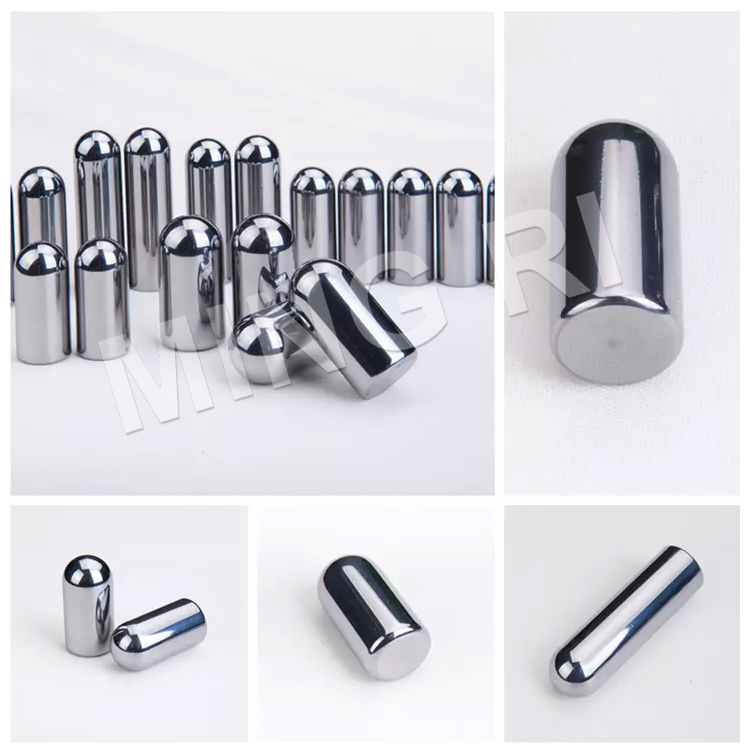 Next please choose the types that you want
Product types of Tungsten carbide tire studs/carbide tire pins/carbide tire stud spikes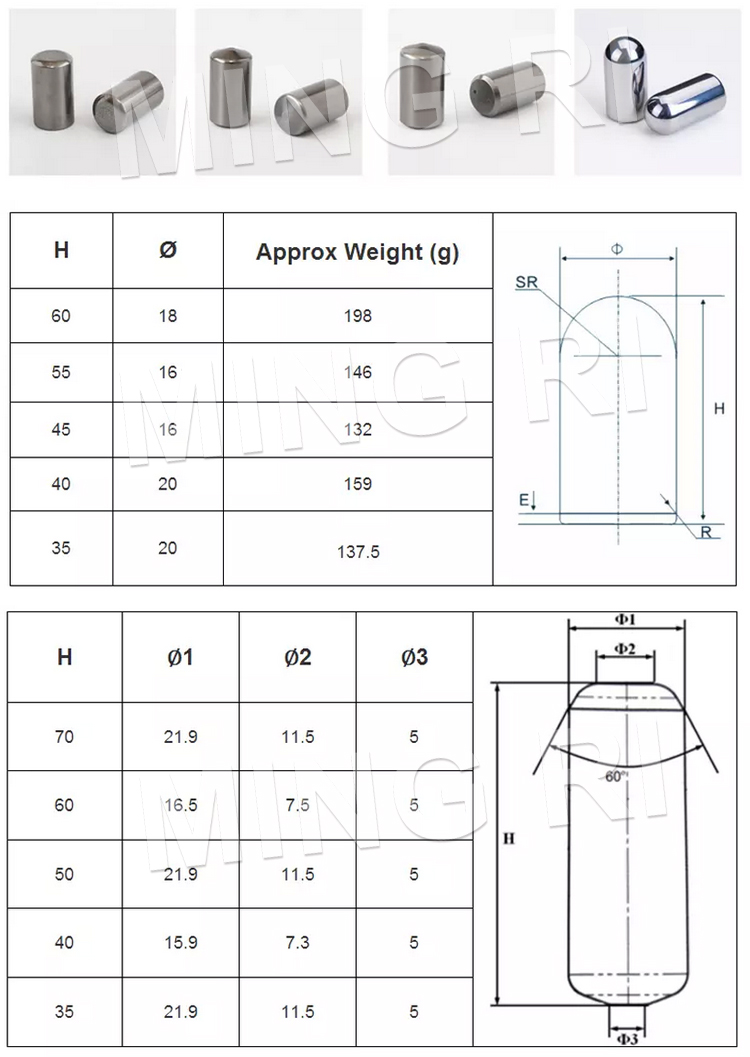 All the products must be inspected strictly with the ultrasonic and only those haven't any harm such as pore can be shipped out. High density, high wear & impact resistance, which lead them a long lifetime.
Production Flow
1, Soon after the order is confirmed, Carbide studs wear parts products will start to prepare the RTP powder as per customer's requirement with our wet-grinding machine

2, Before mass production, we need to do a trial pressing and sintering using every mould, and we check the appearances and the sizes of Carbide studs wear parts samples with micrometer, projectors etc. to ensure that the requirements of the drawings can be met before batch production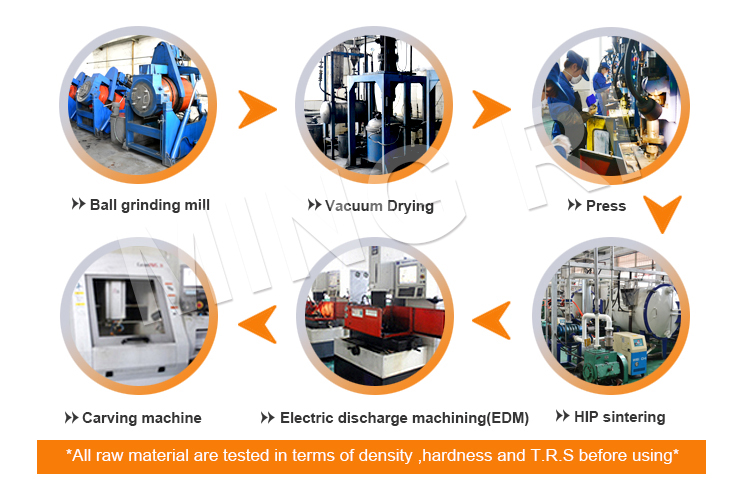 3, Bulk production ,press the raw materials to shape blanks,and all Carbide studs wear parts blanks must be passed by semi finished inspection,

4, Then sinter blanks to finish (HIP) and finished products inspection, we have 10 sets of vacuum sintering furnace and 2 sets of HIP in the factory ensure the best quality and production capacity.
5, 1). cleaning/tumbling is to make the Carbide studs wear parts look more beautiful.
2).The Carbide studs wear parts can be ground according to customers' order requirement
Packaging & shipping
Scan the QR code to read on your phone
We could not find any corresponding parameters, please add them to the properties table