Manager Speech
Categories:

关于明日

Time of issue:

2020-04-21 00:00:00

Views:

0
Dear friends: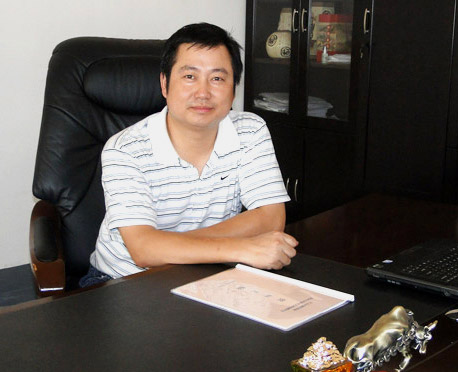 In an instant, tomorrow Zhuzhou cemented carbide Co. Ltd has experienced sixteen years of wind and rain journey! Thank you for all the leaders and friends from all walks of life who have paid close attention to and paid close attention to the Tomorrow Company. Thank you for your understanding and attention to the Tomorrow Company through the internet.
However, tomorrow is proud of! He is from a toddler, grew up as a young teenager. The company produced "Xin Xin" brand cemented carbide products, and has won its own place in the fierce competition, and has broken a new road for the development of the enterprise. Zhuzhou chestnut rain Industrial Park, the former desolate hillside, has risen a modern enterprise manor.
Facing the challenge, tomorrow people will be self reliant! The surging tide of the global financial crisis has not overwhelmed tomorrow's people, and industrial output has risen steadily. Tomorrow firmly believes that the challenges behind are often accompanied by opportunities. In the face of the cruel market tomorrow, people always adhere to the "first person, after work, quality changes the world" business philosophy, adhering to the "create value for money services, for customers to create super wish life" for the employees the business purpose, earnest, rapid and commitment, the company achieved rapid development.
Looking ahead, tomorrow people will be confident! A lot of hard alloy enterprises with China like, tomorrow people have experienced the hardship of the entrepreneurial stage, was a constant pressure together with a lot of a body strong as iron, will cause a backbone, temper a rich combat team. Our two venture is gathering momentum and will surely be more brilliant!
Respect for talent, tomorrow people are respected! Tomorrow is always firmly convinced that valuable human resources are the eternal motivation for enterprise success. Tomorrow to open, from all corners of the country a person of noble aspirations. Courage to the wise, strong to the dedicated, to the goal of the struggle, to innovators in power. Let more ideals into reality, so that more ambition will bear fruit. Tomorrow, the eagle goose team is looking forward to your joining!
Innovative products, tomorrow is never give up! Highly qualified professional and technical personnel, coupled with a passionate management team. Our company will develop more and more all day Xin brand carbide products to meet the needs of different customers.
Business aspect, mighty wave crashing on a sandy shore, time and tide wait for no man, God helps those who help themselves. In the twenty-first Century of tomorrow, opportunities and challenges will coexist, glory and dreams will coexist. Tomorrow will have an unknown workshop small factory built into a first-class factory building and equipment of the modern company, tomorrow will certainly be able to continue to make bigger and stronger.
Today, tomorrow, I would like to make more friends, provide better products and services for the global users, contribute more wealth to the society, and make greater efforts and contributions to the development of the cemented carbide industry!
Scan the QR code to read on your phone