Carbide Tip for Chisel Drill Bits
Advantages
1. Direct sale
2. High quality
3. Reasonable price
4. OEM available
5. Samples availble
Grade , properties & application of Tungsten carbide percussive drill tip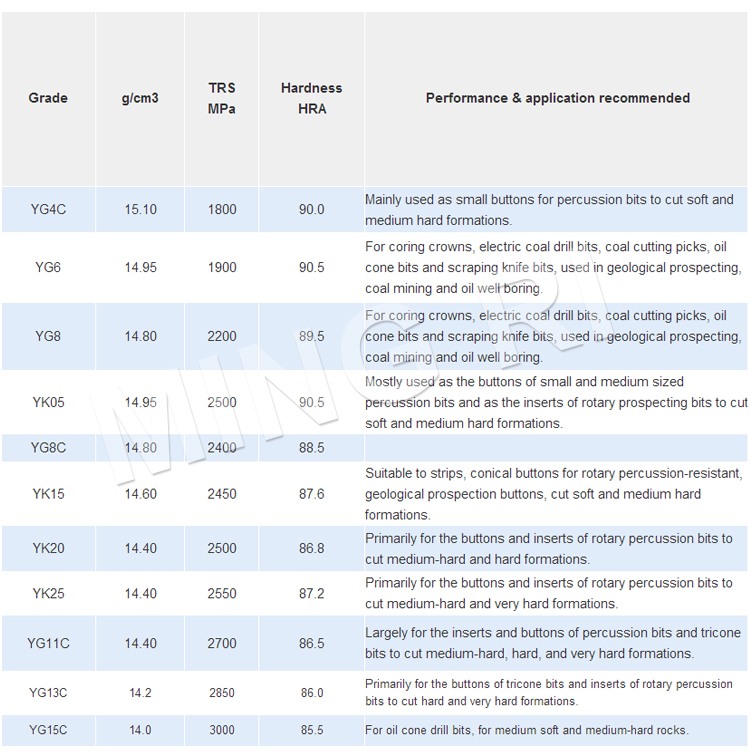 Production Process of Hard alloy oil field drill bits cemented tungsten carbide button teeth tips
To ensure the quality and the requirements of the drawings can be met before mass production
1st:, Start to prepare the RTP powder as per customer's requirement with our wet-grinding machine
2nd, Before mass production, do a trial pressing and sintering using mould,
3rd, Check the appearances and the sizes of the samples with micrometer, projectors etc.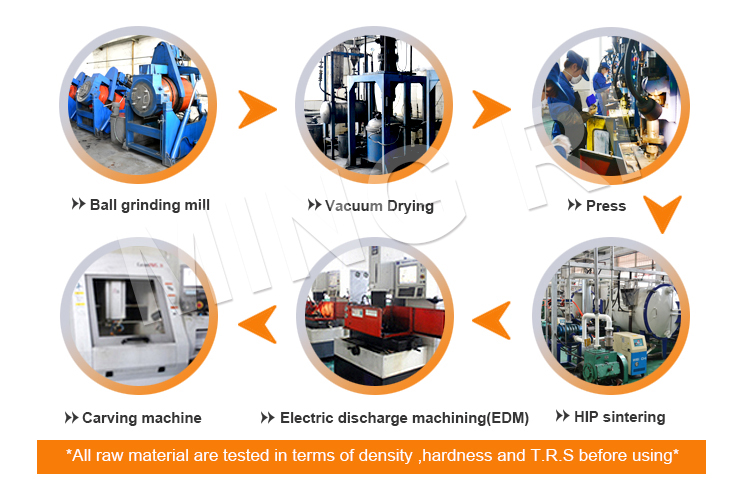 Test process of Hard alloy oil field drill bits cemented tungsten carbide button teeth tips
1st,Mass production, press the raw materials to shape blanks,
Notes: all carbide button blanks must be passed by semi finished inspection
2nd,Sinter blanks to finish (HIP) and finished products inspection,
Notes:10 sets of vacuum sintering furnace and 2 set of HIP in the factory ensure the best quality and production capacity.
3rd,Cleaning/tumbling to make the carbide button clean and nice surface.
Scan the QR code to read on your phone
We could not find any corresponding parameters, please add them to the properties table