Cemented Carbide Square Cutters for Wood Lathe Tools
1. Using fine-grained tungsten carbide, the high toughness decreases 80% blade-broke rate, the blade is not easy to break when cutting hard wood and wood knob.
2. High resistance prolongs knife working life 40% longer.
3. Special multiple blade processes effectively reduces friction by 30%.
4. Each product is completed through more than 13 processes and guarantees high precision.
5. Suitable for heavy duty spiral cutter, light duty and reversible edge trimming cutter.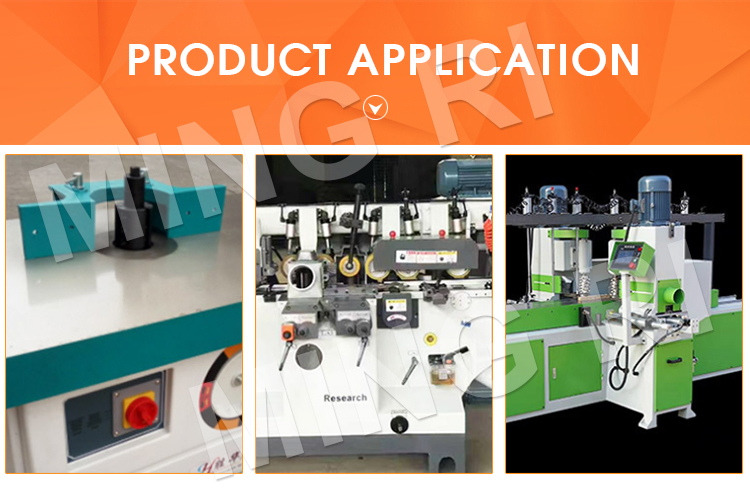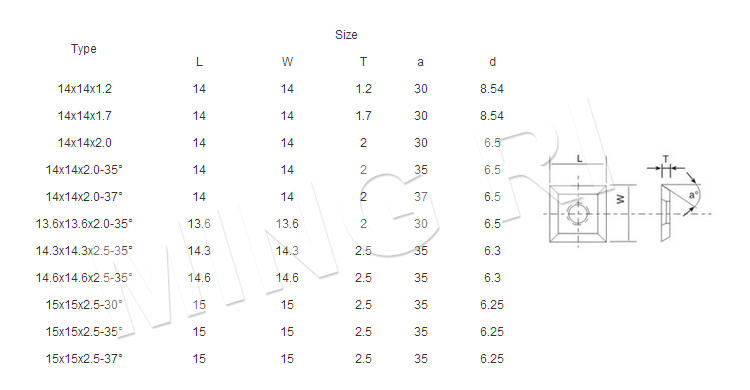 o ensure the quality and the requirements of the drawings can be met before mass production
1st:, Start to prepare the RTP powder as per customer's requirement with our wet-grinding machine
2nd, Before mass production, do a trial pressing and sintering using mould,
3rd, Check the appearances and the sizes of the samples with micrometer, projectors etc.

Test process of High density hard alloy wear resistant cemented tungsten carbide plates
1st,Mass production,press the raw materials to shape blanks,
Notes: all carbide plates blanks must be passed by semi finished inspection

2nd,Sinter blanks to finish (HIP) and finished products inspection,
Notes:10 sets of vacuum sintering furnace and 2set of HIP in the factory ensure the best quality and production capacity.
3rd,Cleaning/tumbling to make the carbide plate clean and nice surface

Trade show
Zhuzhou Mingri Cemented Carbide Co.,Ltd is opening new and bigger market, we have many good show as below:
1,We did some Trade Assurance order on alibaba, keep customer can get good quality products and efficient delivery time.
2, Mingri overseas team attend many different country fair show each year, like Germany, Russia, Brazil, Australia, India, etc, and got good feedback for the High density hard alloy wear resistant cemented tungsten carbide plates

Scan the QR code to read on your phone
We could not find any corresponding parameters, please add them to the properties table