hot sale cemented carbide YG15 k032 / k034 / k036 / k038 drill tips
hot sale cemented carbide YG15 k032 / k034 / k036 / k038 drill tips
General information
Tungsten carbide rock drill bit k026/ k028/ k028b are our main exporting products for India market We now have been exporting it to Bangalore ,Mumbai,New Delhi Chenai ,Visakhapatnam , Roadcoimbatore , Guwahati , Rajsamand Etc.
we have been producing tungsten carbide impact drill bits for mining over 13 years


The strength of our tungsten carbide inserts for rock drilling.

1: HIP sintered and heat treatment for insuring the good quality of each tungsten carbide insert
2: Both virgin and recycle powder are available at your option
3: we will issue the qualtity certificate to get the national standard
Advantages of our products:
1. Good toughness
2. Superior wear resistance & high strength
3. A comprehensive range of types
------
1). cleaning/tumbling is to make the tungsten carbide plate look more beautiful.
2).The tungsten carbide plate can be ground according to customers' order tolerance requirement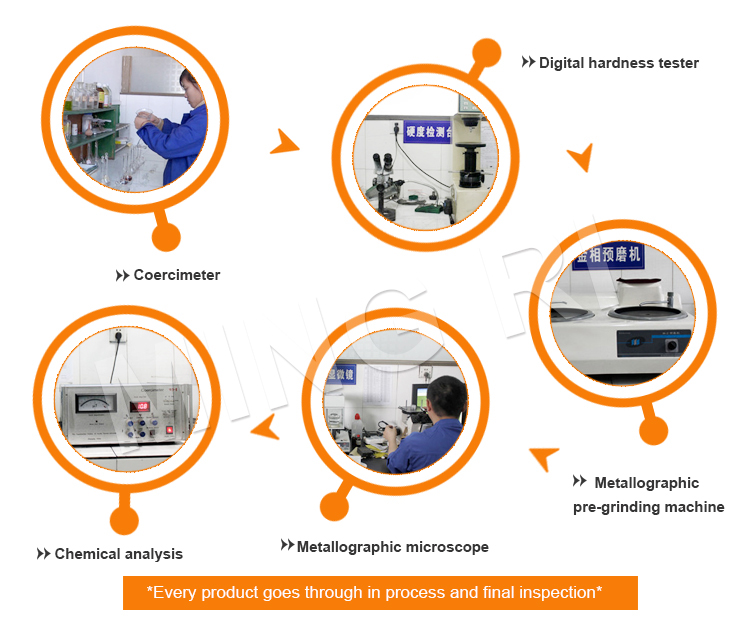 Trade show
Zhuzhou Mingri Cemented Carbide Co.,Ltd is opening new and bigger market, we have many good show as below:
1,We did some Trade Assurance order on alibaba, keep customer can get good quality products and efficient delivery time.
2, Mingri overseas team attend many different country fair show each year, like Germany, Russia, Brazil, Australia, India, etc, and got good feedback for the High density hard alloy wear resistant cemented tungsten carbide plates

Scan the QR code to read on your phone
We could not find any corresponding parameters, please add them to the properties table